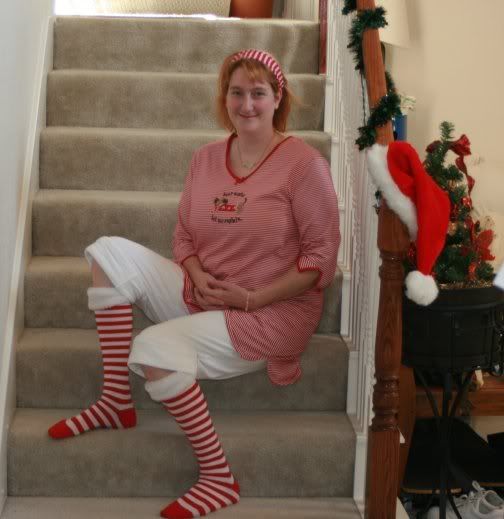 Christmas tree on Christmas eve. Please note - none of the presents went UNDER the tree. We just sat them in FRONT of the tree. It makes it look like there is a LOT more than there really was.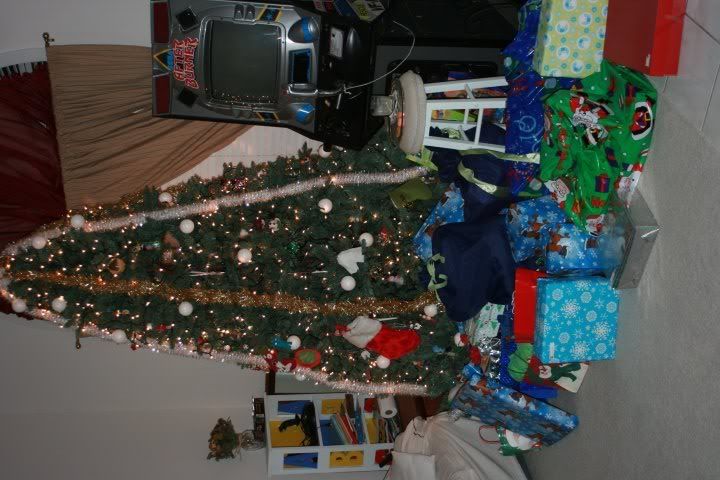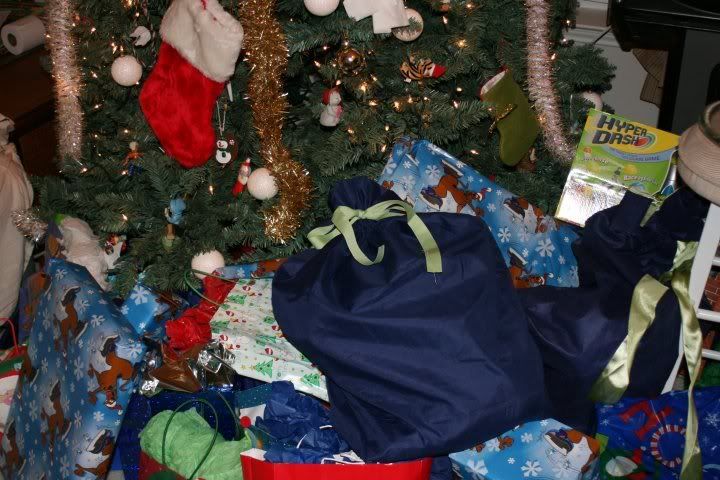 Our patient boys waiting to begin, after having breakfast and daddy's coffee.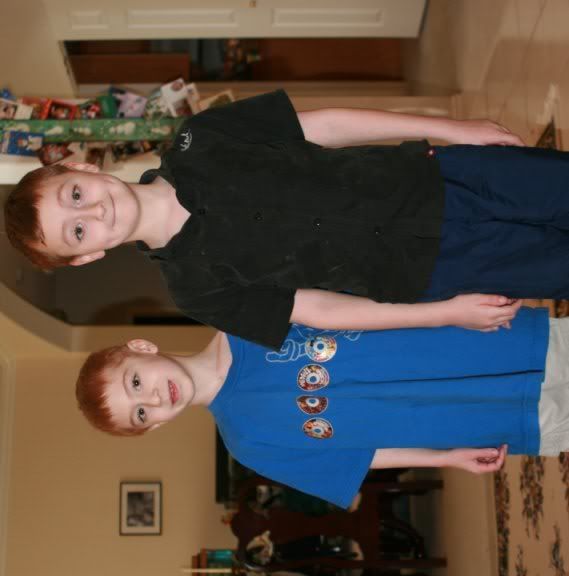 Wow! Santa loved the eggnog and cookies! Almost all of the carrots were gone, too!
Let the unwrapping begin!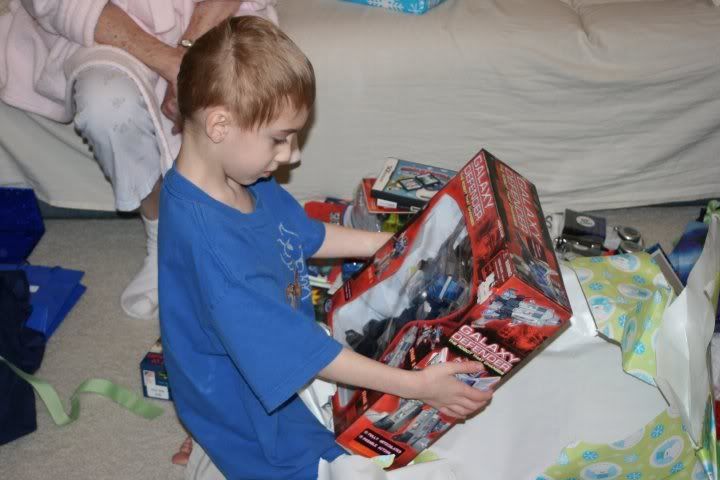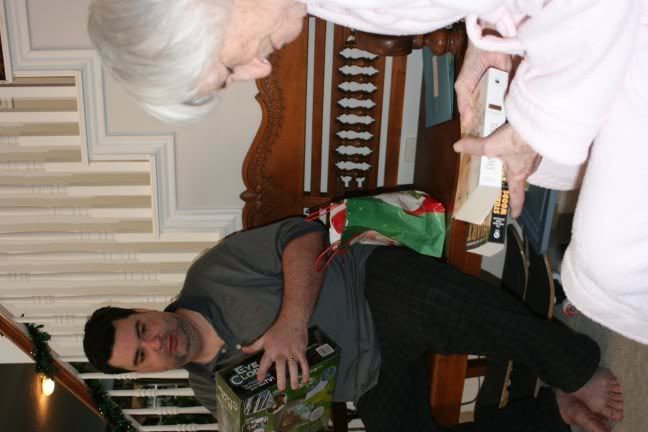 Scott REALLY loved the digital photo frame I gave him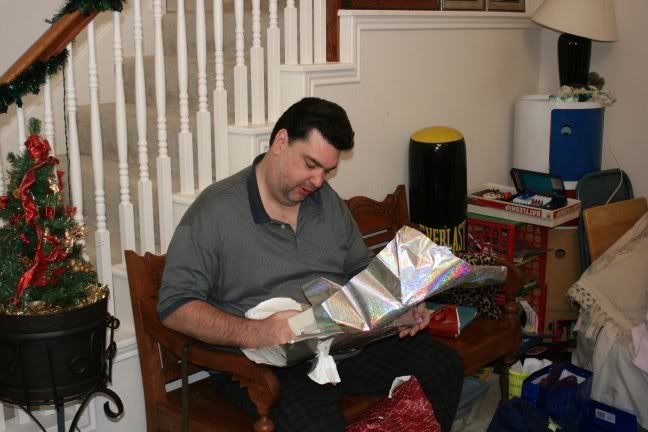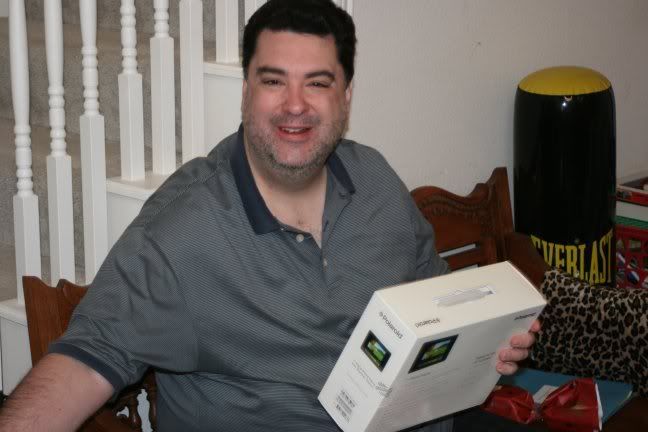 The after-mess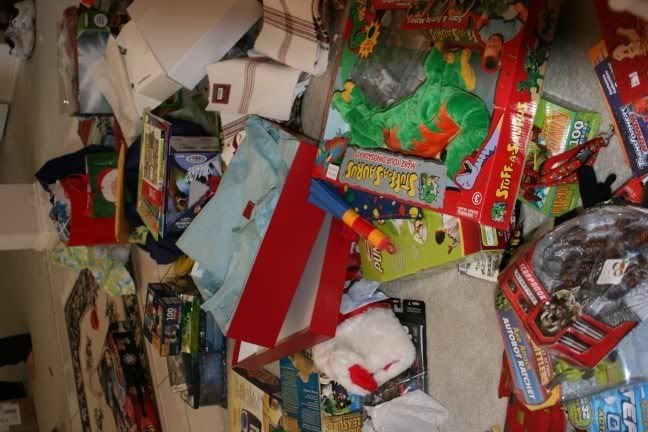 Michael serenades his dad and makes the most SERIOUS faces while playing guitar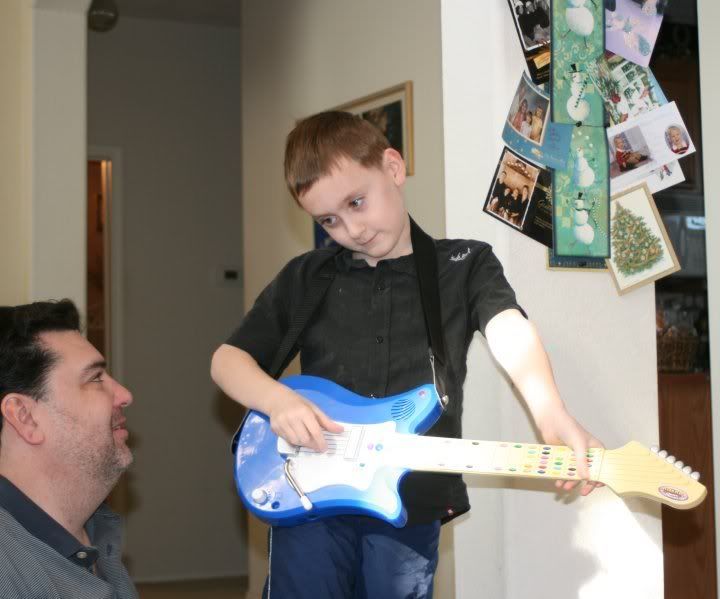 Hope you all had a very Merry Christmas. Whether you celebrate it or not, we hope your day was wonderful!